Canadian Sports Sponsorship Teams Showing Agility During COVID-19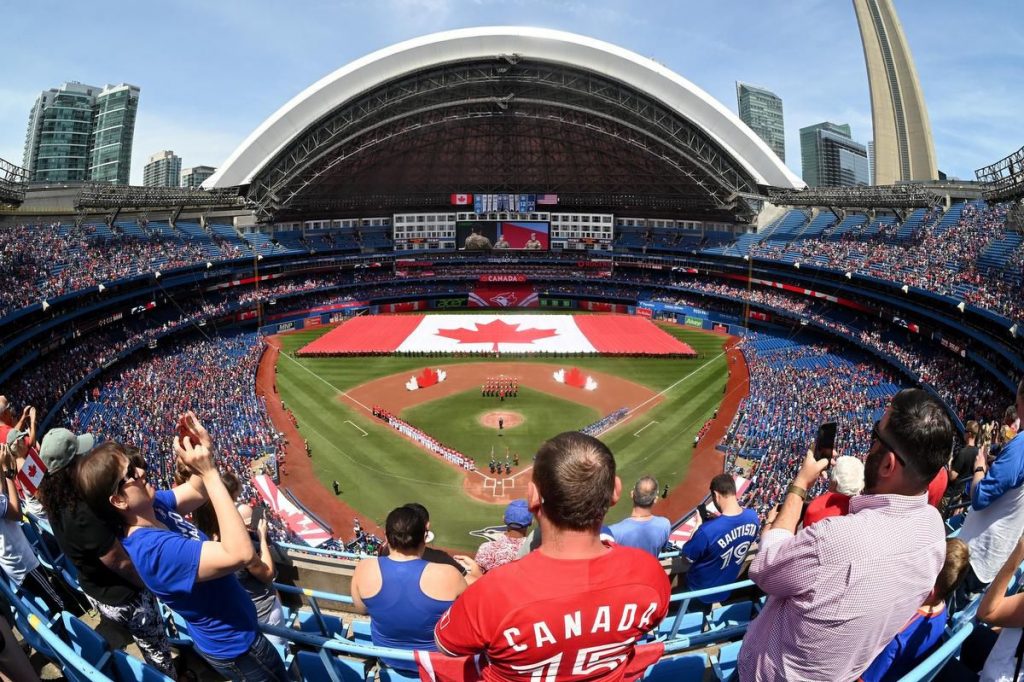 Live sports have been put on hold globally, leaving thousands of sponsors who have invested hundreds of thousands of dollars (if not more) into classic, in-venue signage asking themselves and their respective sports properties… "what do we do now?!"
The behind home plate and/or rinkboard signage once valued at 100k is now valued (for the moment) at zero.
The fans who once lined up for hours for that sacred bobblehead giveaway, are no longer permitted to stand in-line anywhere, or for anything for that matter…other than for essential goods. Life as we know it has changed and in-turn, live sports as we know it has changed.
Over the past month, we have collectively been forced to think differently. Sponsorship teams, both property and brand side are being asked to rejig their classic sponsorship deals and have been challenged with how to move typical in-venue sponsor spend into digital marketing campaigns, while also maintaining that authentic fan to player connection that can no longer be achieved by being physically present at the game.
In this post, we will look at a few Canadian sports teams and sponsors who have done a fantastic job at showing agility during this uncertain time. Those who have innovated their sponsorship strategy to produce effective, engaging and fun digital content during a time sports fans need it most.
1. Driving New Fan Generated Content:
Raptors ISO Campaign
There is no surprise that fan-generated content has dropped significantly over the past month. Fans no longer have access to their favorite live sports, let alone sports venues, leaving little opportunity for fans to produce new sports specific content. Therefore, coming up with new ways to not only engage fans, but to get them to participate and then share out new content is needed! The Toronto Raptors have done a great job at launching a new contest with their Head Strength and Conditioning Coach, Jonny Lee.
This simple initiative hits a few key items which have contributed to the success of it: 1) incentivizes fitness at home which is critical right now, 2) provides fans a behind the scenes experience by having the exercise led by their head strength coach, and 3) physical virality through the content share-out, leading to fantastic results and a tremendous amount of positive FGC to use for relevant and current content team content.
2. Launching Give Back Campaigns:
MLSE Foundation x Sobeys "50/50 Rolling Jackpot"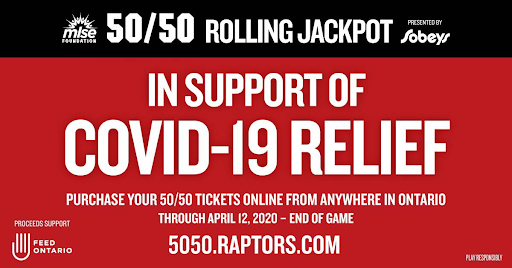 During times of need, the give-back component becomes that much more important and meaningful. Sobeys, one of Canada's largest grocery store chains and one of MLSE's partners, was able to shift gears in partnership with MLSE Foundation, and launched a rolling 50/50 pot in support of food banks across Ontario through Feed Ontario's COVID-19 Emergency Food Box Program.

There are a few key takeaways that have contributed to the success of this program that brands should be mindful of: 1) Sobeys is an existing partner of MLSE and is in the food industry, therefore, a give-back campaign focused on food drives is authentic and has positive alignment 2) during a time where finances are tighter than usual for most, incorporating a 50/50 contest will help drive participation from fans and provide yet another give-back component to the community and 3) most importantly, fans are looking for a way to give back in a time in need – this supports the initiative and makes it easy for fans to donate.
3. Redefining a Brand Campaign:
Budweiser #ONETEAM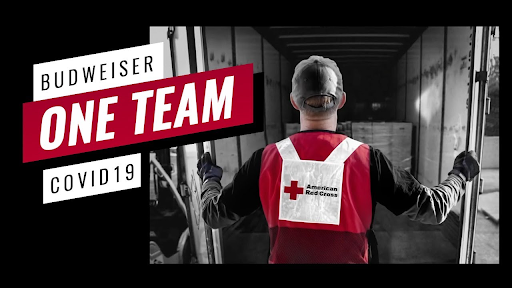 Anheuser-Busche, is the official sponsor of Major League Baseball and more specifically, Budweiser is the official Beer sponsor of the Toronto Blue Jays. With the 2020 season being postponed due to COVID-19, Budweiser took this opportunity to launch a new campaign, #ONETEAM. The campaign was launched on what would have been Opening Day for MLB 2020 and the first home game for the Toronto Blue Jays. This campaign pays tribute to the heroes in our community while also maintaining relevance to their beloved TBJ fan following. When baseball fans globally are sad of the postponement, Budweiser does an amazing job to uplift spirits and remind all those beloved sports fans that we are in this together and that "it's time we do our part and show these heroes that we're all #ONETEAM"(Source: Budweiser.ca). Budweiser has committed to shift a portion of what would have been spent on sports sponsorships to help the Canadian Red Cross.

This campaign hits the mark for many reasons 1) launching on what would have been MLB's Opening Day hits fans when their emotions are at an all-time high, creating an emotional connection between the brand and fans 2) showing agility in a time of need by rerouting a portion of their sport sponsorship spend to Red Cross of Canada for COVID-19 relief and 3) provides a gentle reminder to everyone of what really matters most right now… our health and our community #ONETEAM
4. Getting Crafty with New Activities:
Crafter's Corner presented by Toronto Maple Leafs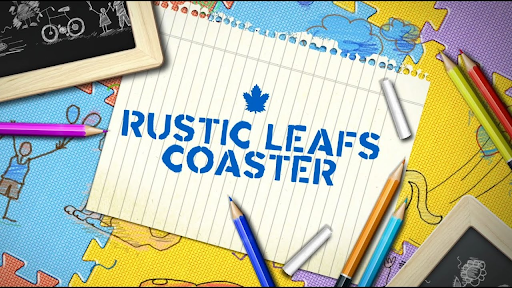 During a time when parents need help most, the Toronto Maple Leafs have truly delivered. With kids now home all day, parents have been tasked to keep them busy for the majority of the day. What better way than with arts n' crafts?! The Toronto Maple Leafs creatively addressed a need (to keep kids busy) amongst their fanbase and were able to capitalize on this through their launch of Crafter's Corner. In short, new Toronto Maple Leafs, Crafter's Corner provides new craft tutorials through their social channels inspiring fans to take part in something new and fun, but also supports their beloved hockey team!

This initiative has proven to be successful as it has: 1) Addressed an imminent need: help parents keep kids busy! 2) Promotes off-screen time – something we all need to be extra mindful of these days, and 3) keeps things fresh and creative while also promoting new fan-generated content.
5. Providing Player Access through Technology:
Toronto Maple Leafs launch "Leaf to Leaf Live" presented by Rogers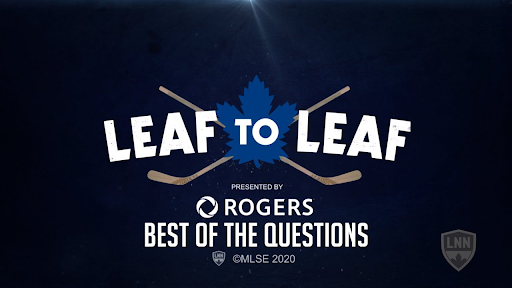 The beauty of technology is that it has the ability to connect you with whoever you want, from wherever you want! During a time when fans miss players the most, what better way to bring fans closer to their heroes than through the use of technology! Rogers, one of the Toronto Maple Leafs title sponsors and one of Canada's largest telecommunications companies, worked closely to come up with an innovative solution on how to maintain fan excitement for their beloved Toronto Maple Leafs, while also leveraging their brand's product offering to enhance brand awareness and likeness with fans.

This has proven to be a success as it has 1) provided fans with an up-close and personal experience with the players 2) promoting telecommunication with a telecommunications brand – authentic brand alignment and synergy, and 3) new content that is not only relevant now, but has the ability to maintain relevance even after COVID-19.
To Sum It Up:
The beauty of times like this, when we are forced to not only live differently, but think differently, communicate differently and in-turn, market differently, is that it creates an opportunity for us to fully embrace change. We essentially have no choice but to.
Life gets busy and for the most part, we are left with little time to investigate new ways of reaching fans. As we continue to endure this challenging time, remind yourself of the positive, you have been given the opportunity to pivot your planning and investigate something completely new!
As we've seen through the examples above, technology provides us with the ability to remain relevant during a time in which many things in life, sports specifically, are not. It provides us with the ability to instantaneously connect with fans across the nation, no matter where they are or what they are doing.
Embracing new technology for your organization is now more critical than ever.
Take the time you have now to to dive in and educate yourself on something out of the box and out of the ordinary…give something new a shot. In the end, what's the worst thing that could happen?
I'll give you a head start… see what Brizi is all about HERE!