We help people create meaningful memories.

Brizi's mission is to capture moments worth remembering. We are venture-backed by renowned investors and Canon, a leading camera manufacturer in the world. We pride ourselves on our diverse and collaborative people-focused culture that emphasizes results and learning.

Our technology lets anyone tap into nearby cameras to capture stunning photos or fun videos at iconic locations. Today, we deliver a highly visual and thrilling experience for sports fans at a game, and have deployed in 8 countries across NBA basketball, European soccer, Grand Slam tennis, and more.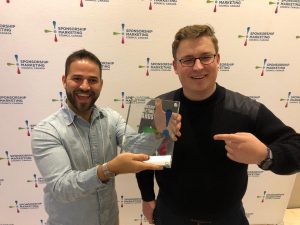 Hockey Canada's BriziCam-powered sponsor activation for the World Junior Ice Hockey Championships in Vancouver, has won gold for Best New Innovation at the 2019 Sponsorship Marketing Awards.